Lykke Li's two new tracks from her SP
Get Some
are as good two pop songs as any that I've heard lately.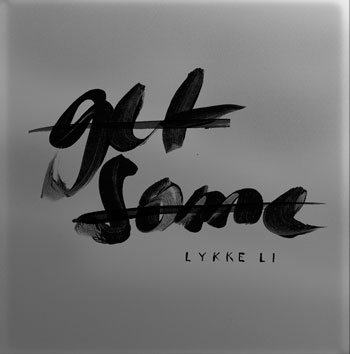 The track "Get Some" is certainly not for those with particular sensibilities, given its subject matter. But prurience and a good beat have always been a sure hit in the music biz, and I can't imagine this single will be any exception. This track is simply a guileless promise of sex to an unnamed lover.
As if to perfectly balance the album like a coin on its edge, "Paris Blue" is a lovelorn missive to an ex-lover. Poignant, haunted, and self-deprecating.
If you have an e-mail address, you can
download the two tracks for free at the Lykke Li official website
.
[
YouTube - Get Some
]